GDI Intermediate HTML & CSS Class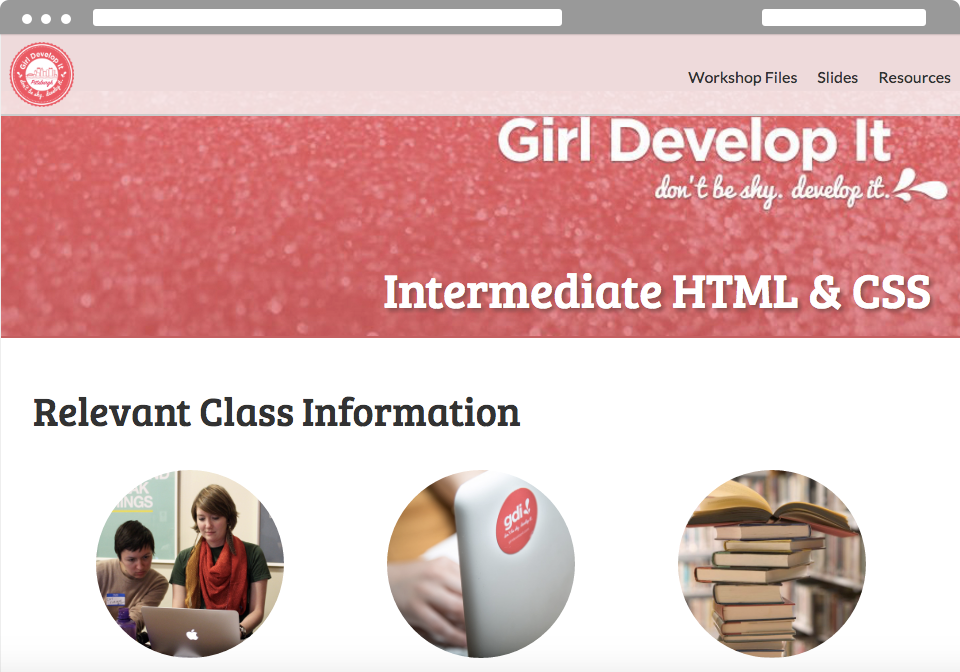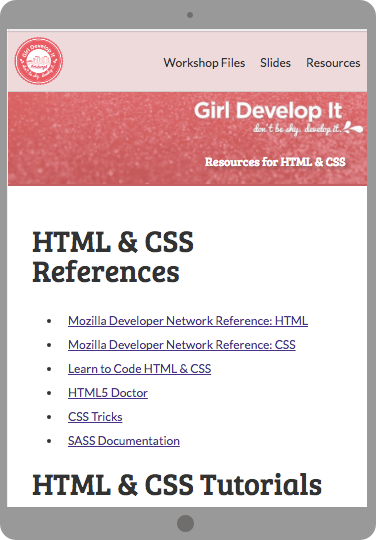 About the Project
I created a website for the Intermediate HTML & CSS class I taught for Girl Develop It Pittsburgh. The website not only has the slides for the class available on it, but students can also download the workshop files for the class, and view additional resources to keep learning HTML and CSS at a higher level.
See the live site here.
Technologies Used
Basic HTML5 / CSS, GitHub Pages.
Skills Used
Front-end Development, Teaching.